---
She's currently in repose, waiting till I can come up with the money to have the frets leveled (or get a decent set of crowning files so I can do it myself), but my '96 Standard, "Ol' Blue" is still my #1.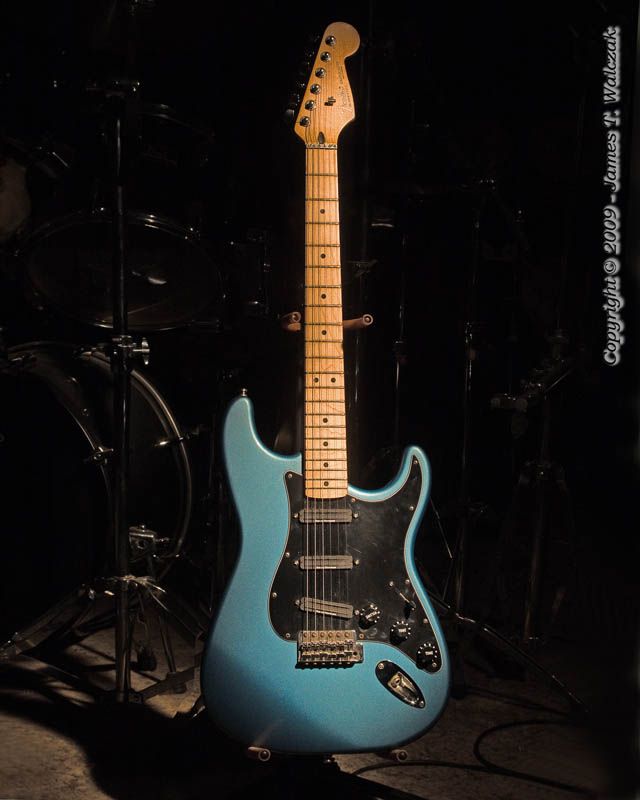 That said, my #2...the guitar that's been getting the most use lately, is a '95 Standard, also in Lake Placid Blue...she hasn't received all the upgrades that Ol' Blue has (yet), however she is rigged up for Roland MIDI...I call her Blue 2 - Ol's Blue's somewhat abused identical older sister! LOL!

Those are my primary "go to" guitars (as far as my electrics at least), however other favorites include my '99 Standard Fat Strat (The B_tch), '93 MIM Squier Series (The Ratt) and the Ibanez Artcore I picked up is quickly gaining favor as well. Interestingly enough, while I love my Seagull S6 and my Ovation CC257 (for studio and stage respectively), my "favorite" acoustic...meaning the one that gets played more than the others, is actually the little Applause (low end Ovation) that I snagged a few years back in a trade....she's always either here in the office or down in the living room and she's the one who goes to the park, on camping trips, etc..

...I guess I need to update my pics one of these days.